James A. Mish
Chief Executive Officer
Mr. Mish was appointed Chief Executive Officer in June 2020. He has an outstanding track record of delivering profitable growth at both privately-held and publicly-traded science-driven companies with a focus on pharmaceutical and consumer products commercialization. Prior to joining 22nd Century, he served as President and Chief Executive Officer of Purisys, a synthetic cannabinoid API, ingredients and solutions provider to pharmaceutical and consumer products companies, and Noramco, a global leader in the production of controlled substances for the pharmaceutical industry. There, Mr. Mish led the private equity carve out of Noramco from Johnson & Johnson/Janssen Pharmaceuticals and spearheaded the subsequent creation and spinoff of Purisys from Noramco. Mr. Mish began his career at Pfizer in research and development before holding positions of increasing responsibility at several companies including as President of Ashland Specialty Ingredients - Consumer Specialties, a major division of Ashland Corporation, a premier, global specialty materials company serving customers in a wide range of consumer and industrial markets.
John Franzino
Chief Administrative Officer
Mr. Franzino was appointed Chief Administrative Officer in November 2021 and previously served as the Company's Chief Financial Officer from June 2020. He has a successful track record of strategic financial leadership in high-growth, highly regulated, consumer-facing industries as well as not-for-profit higher education organizations. Most recently, Mr. Franzino served as Chief Financial Officer of the West Point Association of Graduates, which supports the U.S. Military Academy at West Point. Prior to his experience in higher education, Mr. Franzino served as Chief Financial Officer of Santa Fe Natural Tobacco Company, a subsidiary of Reynolds American, Inc., and as Chief Financial Officer of Labatt USA, a subsidiary of Anheuser-Busch. In both roles, he was responsible for the financial planning and control function as well as information systems and technology. Mr. Franzino is a certified public accountant and holds a Master of Business Administration from Fairleigh Dickinson University and a Bachelor of Arts degree from the University of Maine at Farmington.
R. Hugh Kinsman
Chief Financial Officer
Mr. Kinsman was appointed our Chief Financial Officer in June 2022. He was previously CFO of GVB, which 22nd Century acquired in May 2022. Mr. Kinsman has extensive experience as a senior executive in roles ranging from acting CFO of a publicly-traded battery manufacturer with operations in the U.S., Switzerland, and Italy to the CFO of West World Media, a private data aggregation company that was acquired for $60 million. He also worked at GE Capital where he oversaw over a billion dollars in infrastructure, energy, and communications investments. He began his career at Asher & Company, CPAs (now BDO) and has held a Certified Public Accountant designation. He earned his B.S. in Finance from Penn State University and his MBA from Cornell University.
Michael Zercher
President & Chief Operating Officer
Mr. Zercher was appointed as our Company's Chief Operating Officer in June 2019 and as our President in December 2019. From 2016 to 2019, Mr. Zercher served as our Company's Vice President of Business Development. Prior to joining 22nd Century, Mr. Zercher headed Santa Fe Natural Tobacco Company's international business operations based in Zurich, Switzerland, where he built a thriving international business with significant sales in twelve countries. Mr. Zercher has more than twenty years of experience in the tobacco industry in marketing, sales, operations and business development in the United States, Europe and Asia.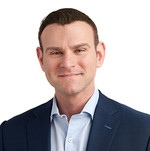 Steven Przybyla
General Counsel and Corporate Secretary
Mr. Przybyla joined 22nd Century Group as General Counsel and Corporate Secretary in July 2020. Prior to joining 22nd Century, Mr. Przybyla served as President of the Medical Division at Jushi, Inc., a publicly traded, global cannabis and hemp company, where he led a variety of regulatory, legislative affairs, and strategic planning initiatives to advance Jushi's medical cannabis and industrial hemp businesses. Mr. Przybyla also previously served as General Counsel for the Dent Neurologic Group, LLP and Seneca Development Corporation. He holds a Juris Doctor from Columbia Law School where he was a Harlan Fiske Stone Scholar, and a Bachelor of Arts in Economics from Washington and Lee University.
Juan Sanchez Tamburrino
Ph.D., MBA, Vice President of Research and Development
Dr. Tamburrino was appointed Vice President of Research and Development in December 2017. Following six years of post-doctoral research at the Rockefeller University in New York, Dr. Tamburrino served as an Associate Professor at Universidad Tarapacá in Chile before becoming the Research Manager at Pioneer Hi-Bred International (now known as DuPont Pioneer). In 2009, Dr. Tamburrino was appointed the head of the Plant Biotechnology Division of British American Tobacco in Cambridge, England, where he was responsible for biotechnology strategy related to tobacco leaf. Dr. Tamburrino holds a Ph.D. degree in molecular biology and genetics from the Weill Cornell Graduate School of Medical Sciences at Cornell University, a partnership program with the Sloan Kettering Cancer Research Institute, and in 2020 he received his Master of Business Administration at the University of Bradford in Bradford, U.K.
John D. Pritchard
Vice President of Regulatory Science
Mr. Pritchard joined 22nd Century Group as our Vice President of Regulatory Science in April 2019. Prior to that time, Mr. Pritchard was the Head of Regulatory Science for Imperial Brands, where he led that company's technical regulatory strategy and external scientific engagement on global product regulation. Before joining Imperial Brands, Mr. Pritchard was a Toxicologist with both the U.K. Health Protection Agency (now, Public Health England) and Charles River, a leading global contract research organization for the pharmaceutical industry. Mr. Pritchard received a Master of Science Degree in Toxicology from the University of Birmingham, England and his Bachelor of Science Degree with honors in Pharmacology from the University of Aberdeen, Scotland.